SETsquared Bristol is proud to partner with Mogul Magazine, Bristol's first Black led digital magazine. Members of our team share monthly business advice and digital business surgeries for Mogul's readers in each publication. Submit your business question to info@mogulmagazine.co.uk, where it could be published and answered by one of our business experts. Together we'll ensure that business advice, information and opportunities reach entrepreneurs from diverse background across the region.
In July's issue, Rhian Jarman, Marketing and Events Coordinator at SETsquared Bristol, answers this month's reader question.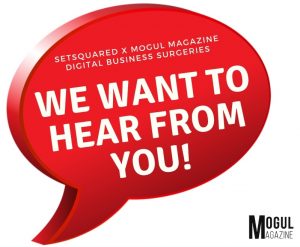 Question:
I have a sustainable clothing business. Getting my message across to my audience is important but there is a fine line between spreading awareness and coming across as preaching. Can you share any tips on how I can spread awareness without making my customers feel guilty about their purchasing habits (particularly in retail)? – Eco-designer (Cardiff)
Answer:
How you position your messaging to get the right balance, is all about knowing your market. How much do you know about your customers? Look at their demographics, likes and dislikes, their hobbies, how much they earn etc to create key customer profiles. Knowing your market will help you to deliver strategic marketing communications to inspire and hook potential customers. The people you are targeting should care about supporting sustainable, ethical brands – as that is your ethos and USP. Talking about your passion shouldn't sound preachy, as long as you are talking to the right type of people.
It's great to have a strong ethos and story behind your brand, you should use it to your advantage. Take the opportunity to make potential customers feel more inspired and empowered to shop ethically, make them feel good for choosing the sustainable option. Try different techniques in your online marketing, and measure how your audience responds and engages. It's also vital to check your stats and audience figures, analytics are the key to your decision making!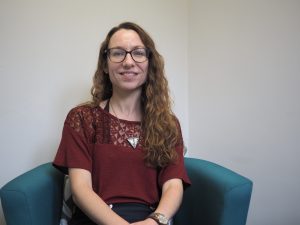 Only you know what works for your customers, but I would suggest using a positive tone, and focussing on the benefits of buying from local, ethical brands. You could use examples about how and why you source organic materials, and the positive environmental impact. Or for example, how you've made changes in your own household to reduce single use plastic, and what your goals are to improve your own ways of consuming in the future. Put yourself in your customers shoes when you are communicating. It might be that some simple tweaks to your language may be all it takes to get the right balance, for example, addressing audience as the collective 'we' rather than 'you'.
If this sounds a bit daunting, a good place to start is to look at your competitors or other businesses that have a green ethos to see what they're doing. Find out what strategies work for them and try them out on your audience. You might find this blog on 'How to maximize social media for business' useful.
For more information on SETsquared Bristol news, opportunities and events, sign up to receive the monthly newsletter.
Find out about our current projects at SETsquared
*Banner photo courtesy of Women of Colour in Tech
Recent News, Blogs and Stories
Fast track your technology business